An Idea Grows in Darby
I recently wrote a short story for Hidden City Philadelphia about a program being developed by historians and preservationists in Darby, PA, in which they'd create an academy to teach high school kids and out-of-work construction workers/tradesmen how to preserve the numerous aging properties in the borough. Above is John Haigis, who, with his wife, Jan, is leading the charge, in front of the first project for the proposed academy.
I'll re-direct you to Hidden City to read the whole piece, but I just wanted to write briefly about the experience. Most folks know Darby from the news coverage during 1999's Hurricane Floyd when the Darby Creek overflowed and left the borough completely submerged. It's something Darby is still recovering from today. Couple the devastation with Darby's increasing economic woes, and the future of the borough looks bleak. That said, it was incredibly refreshing to get a positive look at the borough and meet people who are working incredibly hard to change its course. After talking about the project for a good while, John and I took a 30-minute walk, during which I received a crash course in Darby's history.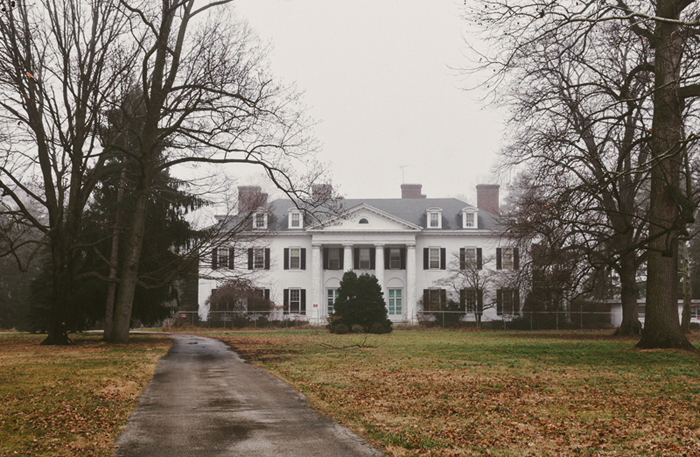 On my way to meet John, I swung by Horace Trumbauer's Woodburne, which is tucked away behind a nursing home. It's such a gorgeous home and it's terrible to see it surrounded by chain-link fencing. There was a proposal to build a shopping center on the property – while incorporating the house – but that never happened. I'm setting my sites on getting inside and hope to write about it's future. If you have a lead on the developments, please let me know!