Isaiah's Magic Garden
It pains me greatly to admit that, until two weeks ago, I had never set foot in Philadelphia's Magic Gardens, despite living around the corner for years. Created by mosaicist Isaiah Zagar, the gardens are an immersive art experience that features sprawling murals created by Zagar out of debris he finds around the neighborhood. We're talking tiles, mirrors, colorful glass bottles … pretty much anything he can get his hands on becomes art.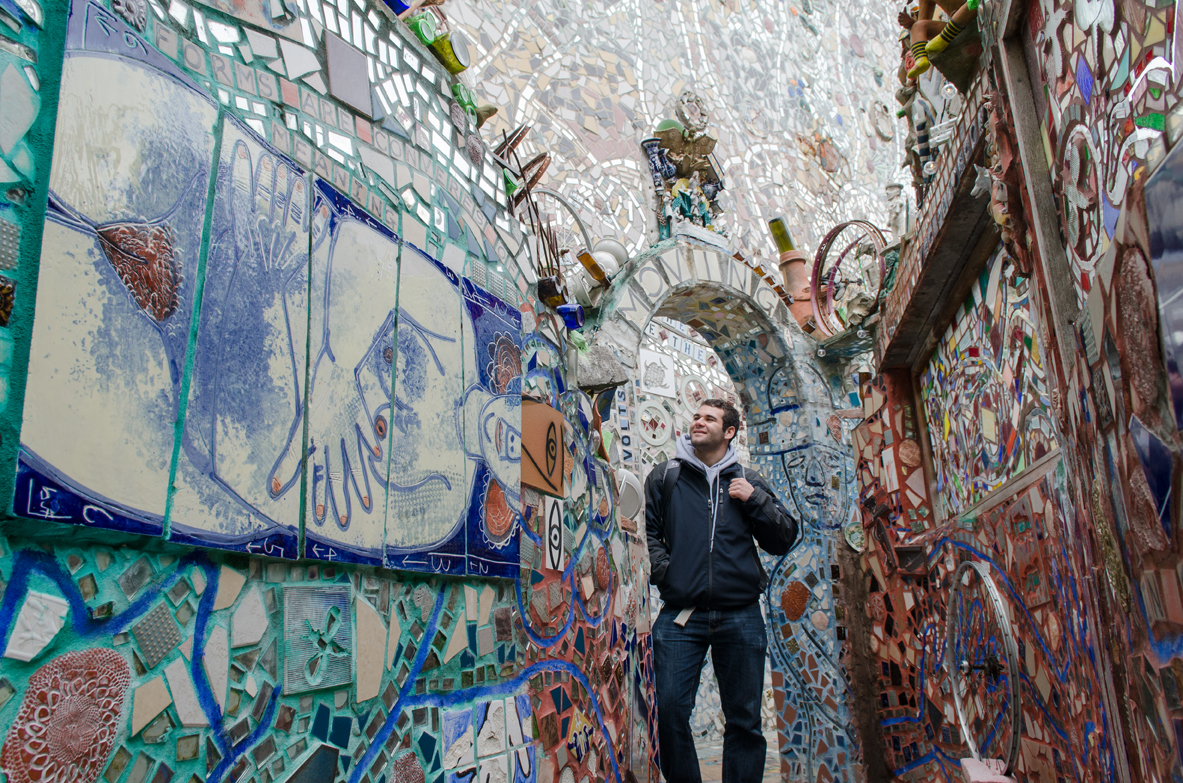 I visited (finally) for a piece I'm writing for Hidden City Philadelphia and Grid Magazine, a publication dedicated to sustainability in Philadelphia. The primary focus of the piece revolves around the daunting task of conserving and preserving Zagar's work, which, in all, encompasses about 50,000 square feet. The number is still growing as the soon-to-be 74-year-old continues to create new work while maintaining the existing work.
While I was there to chat with the executive director of the organization, I was able to make a few quick portraits of the Zagar in the space. In addition to being a tireless artist, he's also a natural model and needed no posing or direction of any kind. Something tells me he's done it before.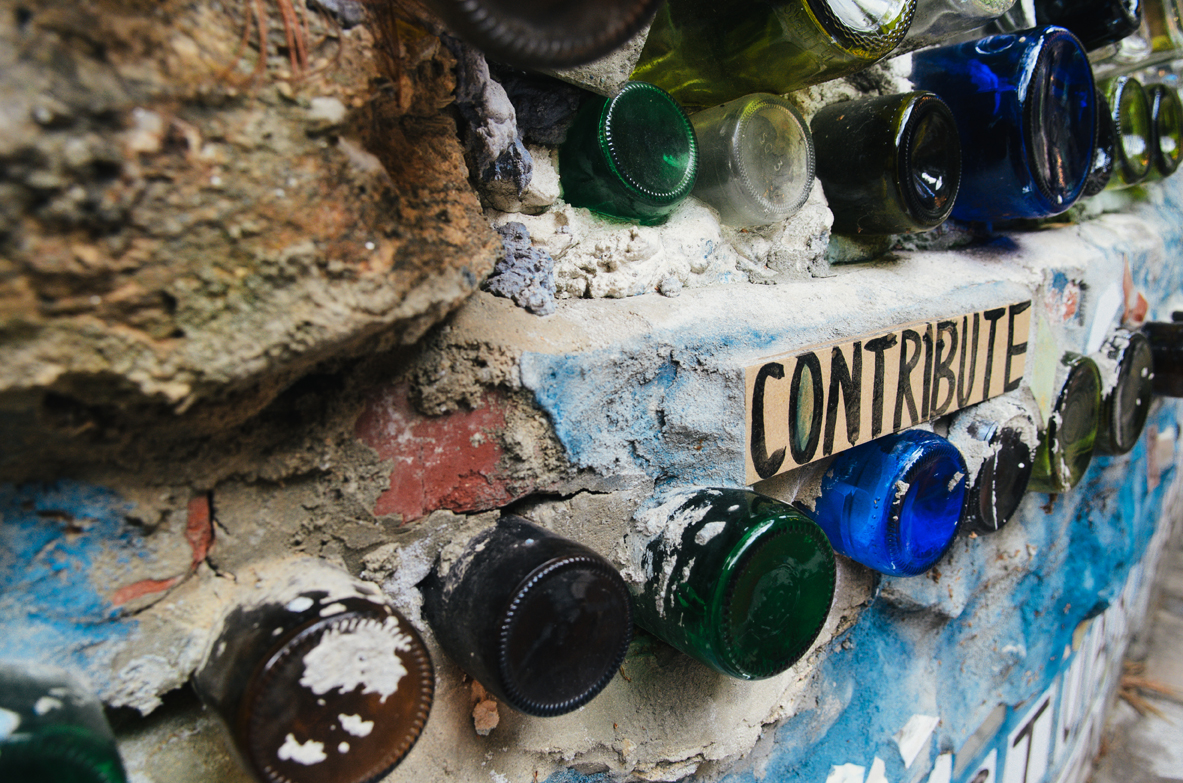 The piece is set for the March issue of the magazine, so if you're in the area keep an eye out. Otherwise, check back here for a link to the online version.